🔬 Weekly experiment 14, 2020
Hey There.
And we skipped one newsletter. The first one actually since I began writing the Life experiment 20 weeks ago. OK, I've been off track from the self-imposed Monday deadline for two months now. Sorry reader.
I can't really blame the COVID outbreak, but the reality is that I didn't prioritise my writing. I did everything else except write. I mostly worked. It's quite surprising how effective and creative we can be when an emergency forces us to rethink every detail of our daily lives.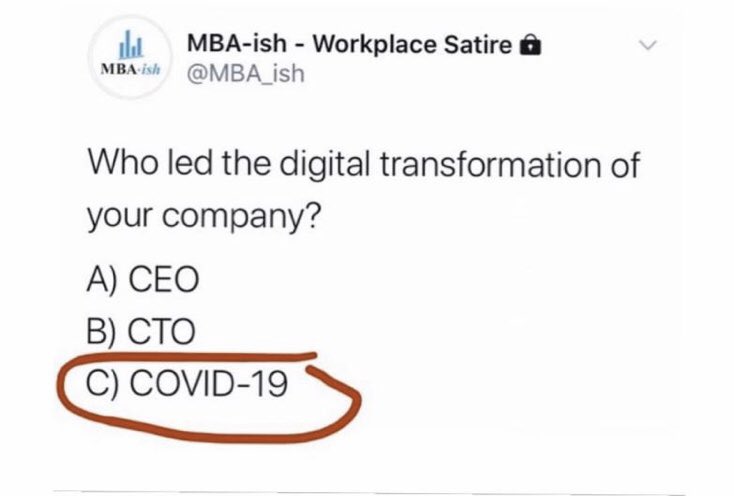 This digital transformation lead by the COVID outbreak made me fall back into some of my old habits. Work, video calls, sleep, work… repeat. Starts to get tedious and exhausting after four weeks.
With a lack of rest, stress and panic started to pop up now and then.
Stress & Panic
Two weeks ago, we launched with a group of volunteers a project Pomagaj Sosedu or in English Help your neighbour. We aim to be an intersection, a portal that connects the people that can offer help and people who need help. The site aims to connect the entire population of 2 million Slovenias in times of the current outbreak.
It took us slightly less than a week to make our idea a reality. On Thursday, 26.3. the same day that we released our page to the public we learned that another similar web site will go live the next day.
Slight panic arose in the team. Well, to be honest, I made the most of it. I badly misread the situation. The site was not backed directly by volunteers but by a media agency and two software companies. In other words, professionals. I thought we were screwed.
My teammates were a bit confused with my response and quickly realised that I was caught off guard. After all, I rarely panic. In the team meeting, we had on that Thursday evening team members calmed me down. They made me realise that the alternative doprinesi.si aims at an entirely different target group than we do.
The doprinesi.si team is trying to establish a network of local farmers from which you can buy food. Help your neighbour, on the other hand, is a place where you can find all types of help that are currently at your disposal. We are both trying to do good by helping a different target group. So my panic was, well unnecessary.
Journaling
Though I'm still not sure why I made such a fuss, I know one thing. I didn't spend enough time reflecting on what was happening with the project. I was in reactive mode instead of the strategic one. On top of working 40+ hours a week for my PhD, the project overloaded me. But not physically. Mentally.
One thing I really miss these days is going to the tea house and do my weekly writing & reflections. I just don't have dedicated place and routine for reflections at home. Without regular reflections, things started to pail-up after four weeks of the quarantine. Mental clutter, physical clutter…
I use journaling to process my thoughts and get them out of my head. A good measure of how much I mental processing I need is the number of pages I write per day. I filled the first 2020 Bullet journal with ideas, notes and reflections in just under 3 months. I wrote, on average, 3 pages per day.
Not to mention that 100 of those pages are awaiting further action. But it's time for a new blank journal. I filled the previous one: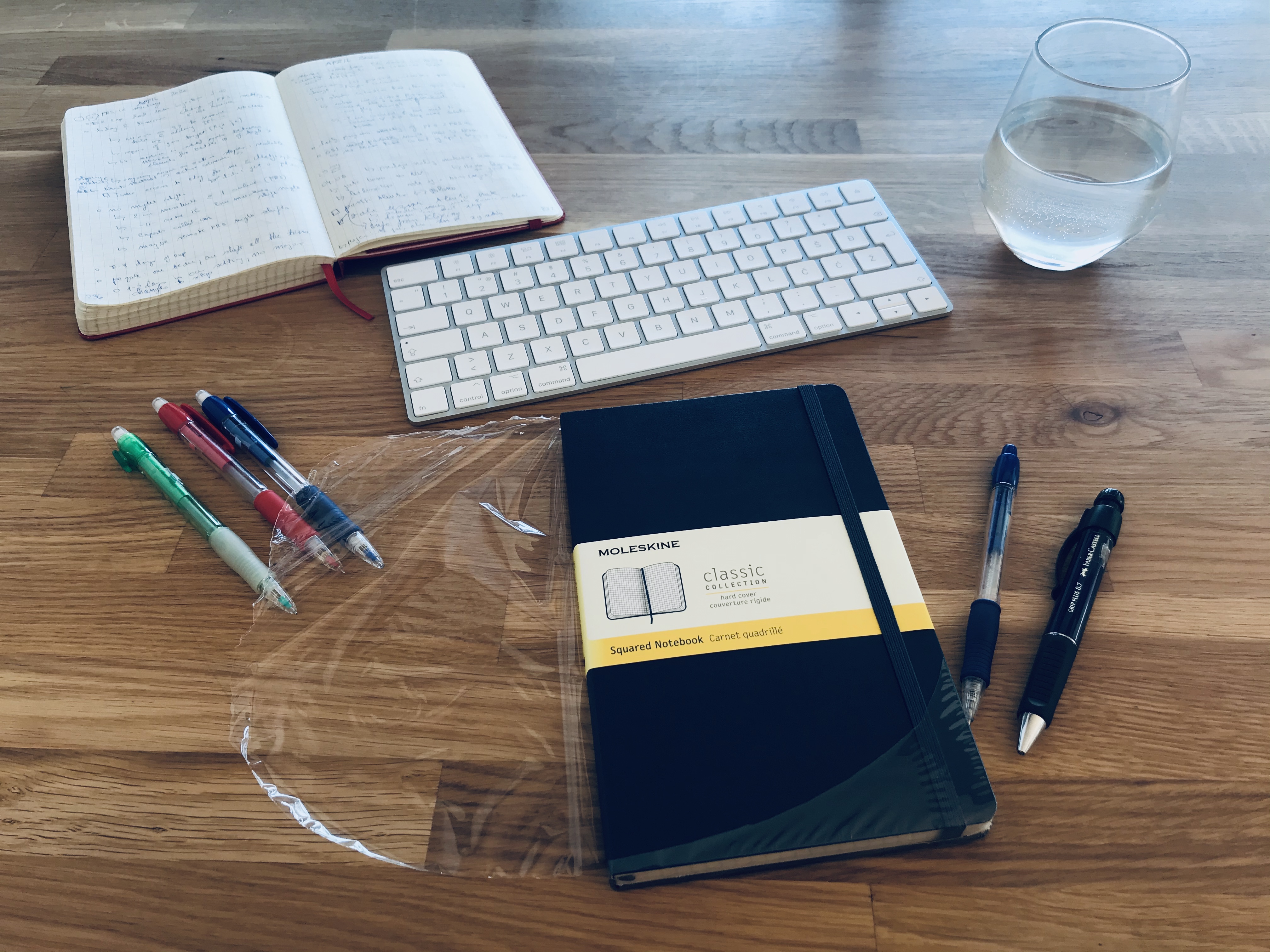 It always feels great to start with a blank piece of paper. It represents an opportunity to restart and do something entirely new. I don't feel pressured by the old thoughts anymore.
So in the past week, I've been journaling more and reflecting on the work we do for the volunteer project Help my neighbour. More insights follow soon in the management blog I'm setting up.
In the meantime, if you feel stressed out or are overplaying a scenario in your head. Dump it out. Take a piece of paper and clear your head. Don't overthink it, just write down the thoughts that are rushing through your head.
We deviated from Who am I? series a bit this week. Not sure when we'll continue. But don't worry, at least 20 more posts are coming in that direction. 😉
Small weekly experiment at a time 15, 2020
I would say I adjusted to the quarantine schedule, but it still feels a bit wired. The one thing I haven't really adjusted to yet is juggling the 8h of work and the Help Your neighbour project (2 - 3h). 11h workdays are fun in the short run but not sustainable in the long term. No clue how I managed to do uni and scouting projects at the same time a few years ago.
Experiment for the remainder of the week: Sleep & rest. The most productive thing I can do right now.
You know the drill let me know what will be your small experiment this week. If you find a typo, have a comment or have an idea for improvement shoot me a message. 😉
Till the next weekly experiment.
Ziga
P.s. If you like the newsletter, share it. 😉