Ljubljana - New York
So the D-day. We are finally going to the Jamboree 🙂 The whole day started perfectly at 4:30 with a cab that didn't show up 🙁 Luckily I got another one and managed to arrive to the departure point in Ljubljana on time. Next was a drive to Graz airport. We arrived way to early and used the spare hours to joke around and chat. Soon first flight followed: Graz - Amsterdam with 25 min delay. Yeah we are gonna be running today from one plane to next.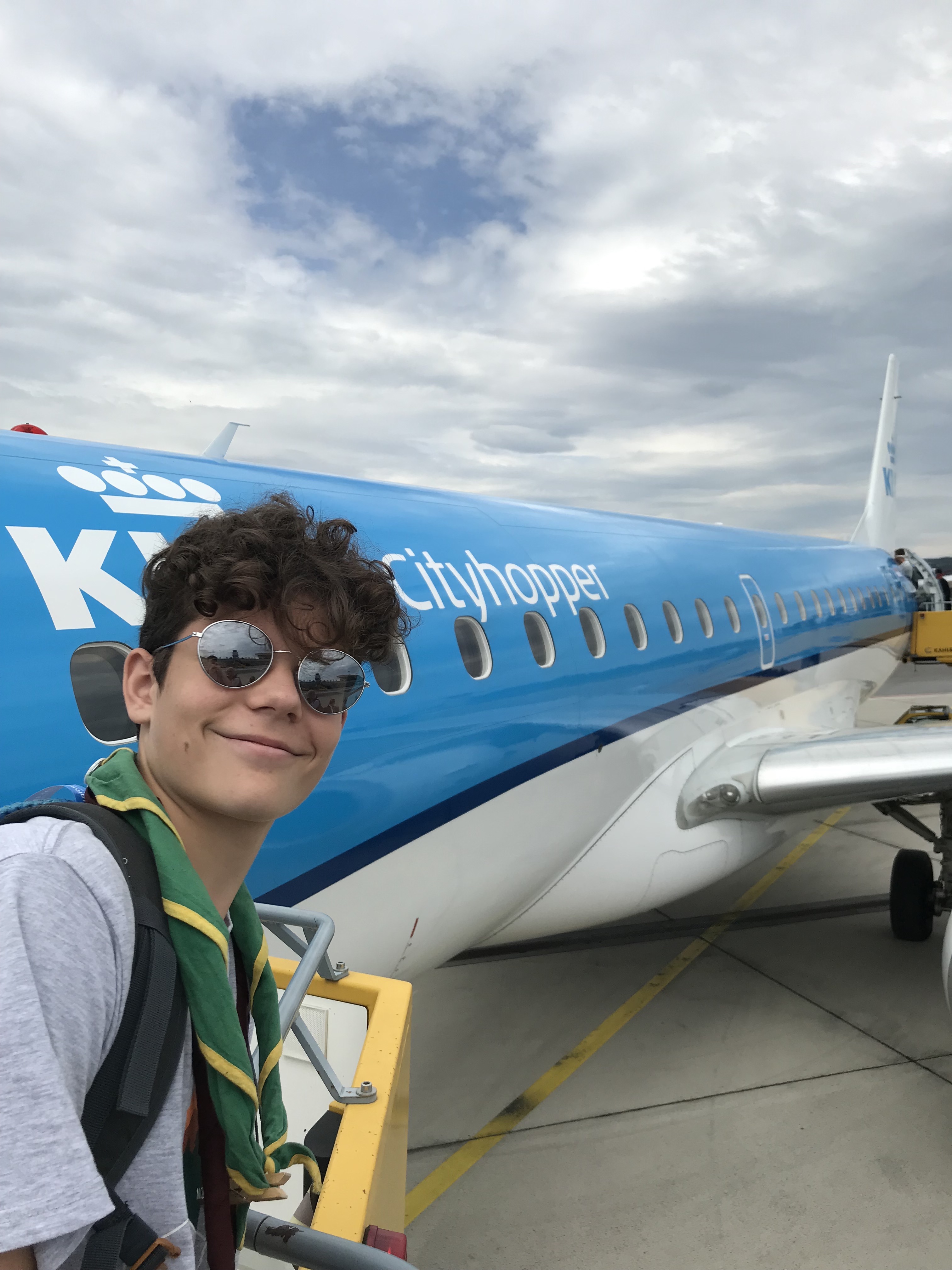 We arrived to the gate in Amsterdam on time but next delay was up: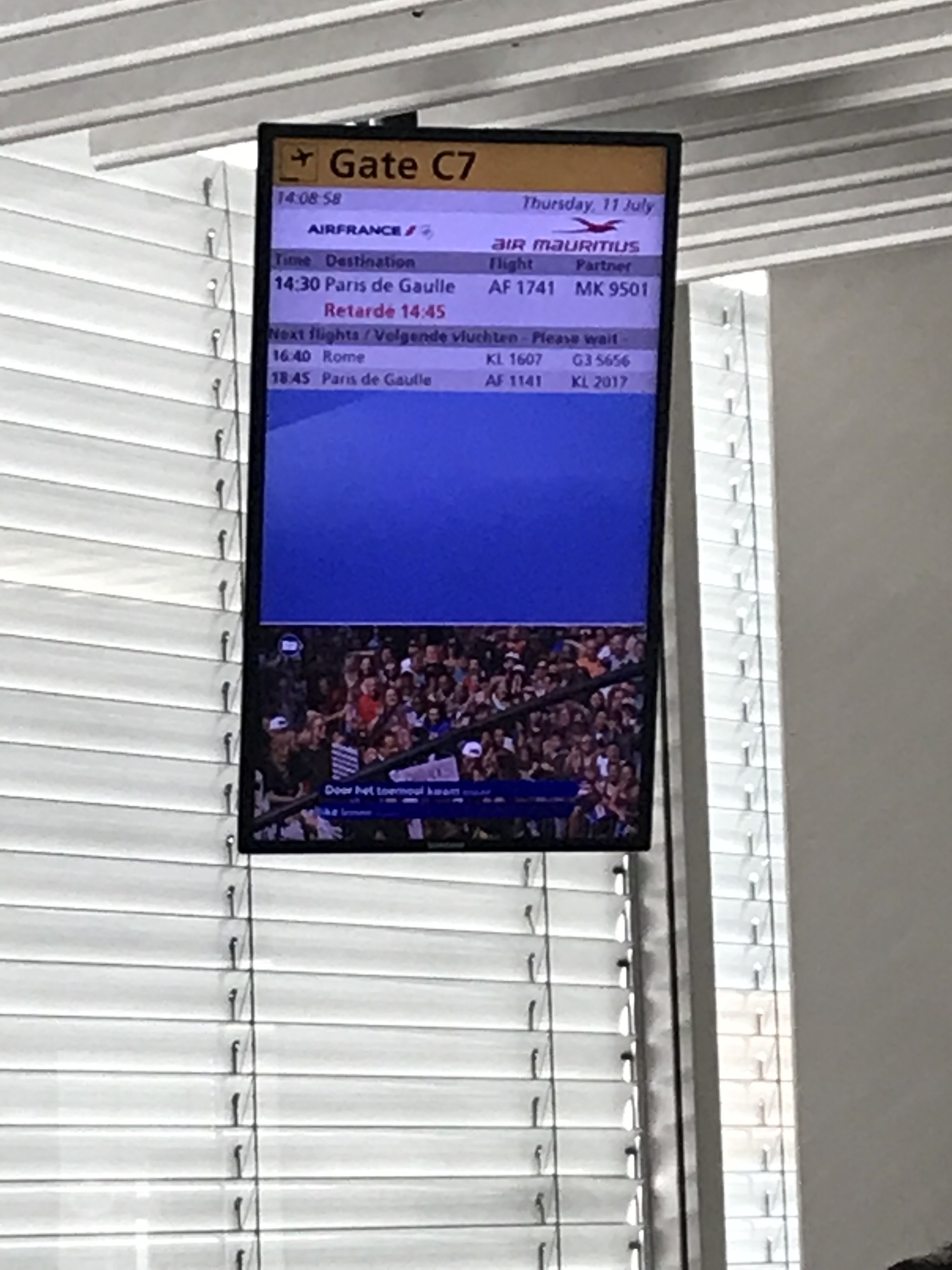 This will be fun. 30 min to catch or flight to New York in Paris 😂 So yeah we ran through the airport like idiots and literally bored the plane the last. Then nine hours of long flight in a fridge of a ship size (Airbus 380) to New York. We flow with two story air plane. Yeah it has stairs 🙂Touch down. Courtesy or plane tail camera: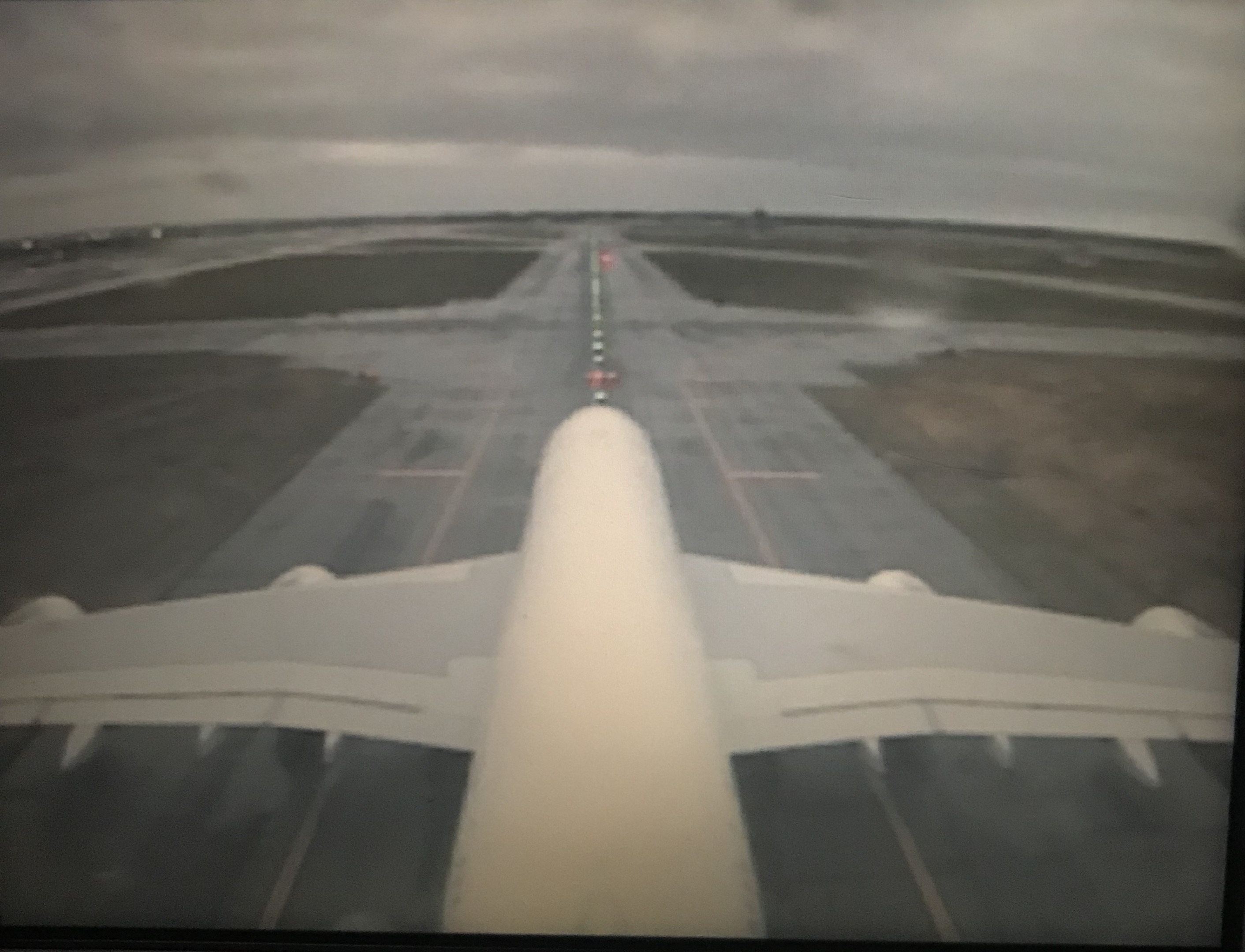 Then the fun began again. First we had to wait on the tarmac for 40 minutes before the pilot was allowed to dock the plane. Then waiting forever for the language because of the thunderstorms. Then 2h of train rides to our first stay in New York, Manhattan School of Music. After a 28h day with a few naps I would day something happened. We had fun but are exhausted as hell.
Get notified & read regularly 👇