New York - Philly - Washington DC
In the morning we packed our things and headed from NY to Philadelphia. In Philly we had a scavenger hunt across the city. Each patrol unit had to complete a set of tasks. For example take a photo with a stranger:
and a bunch of selfies all over the city. We visited the china town, the city center and few other sites.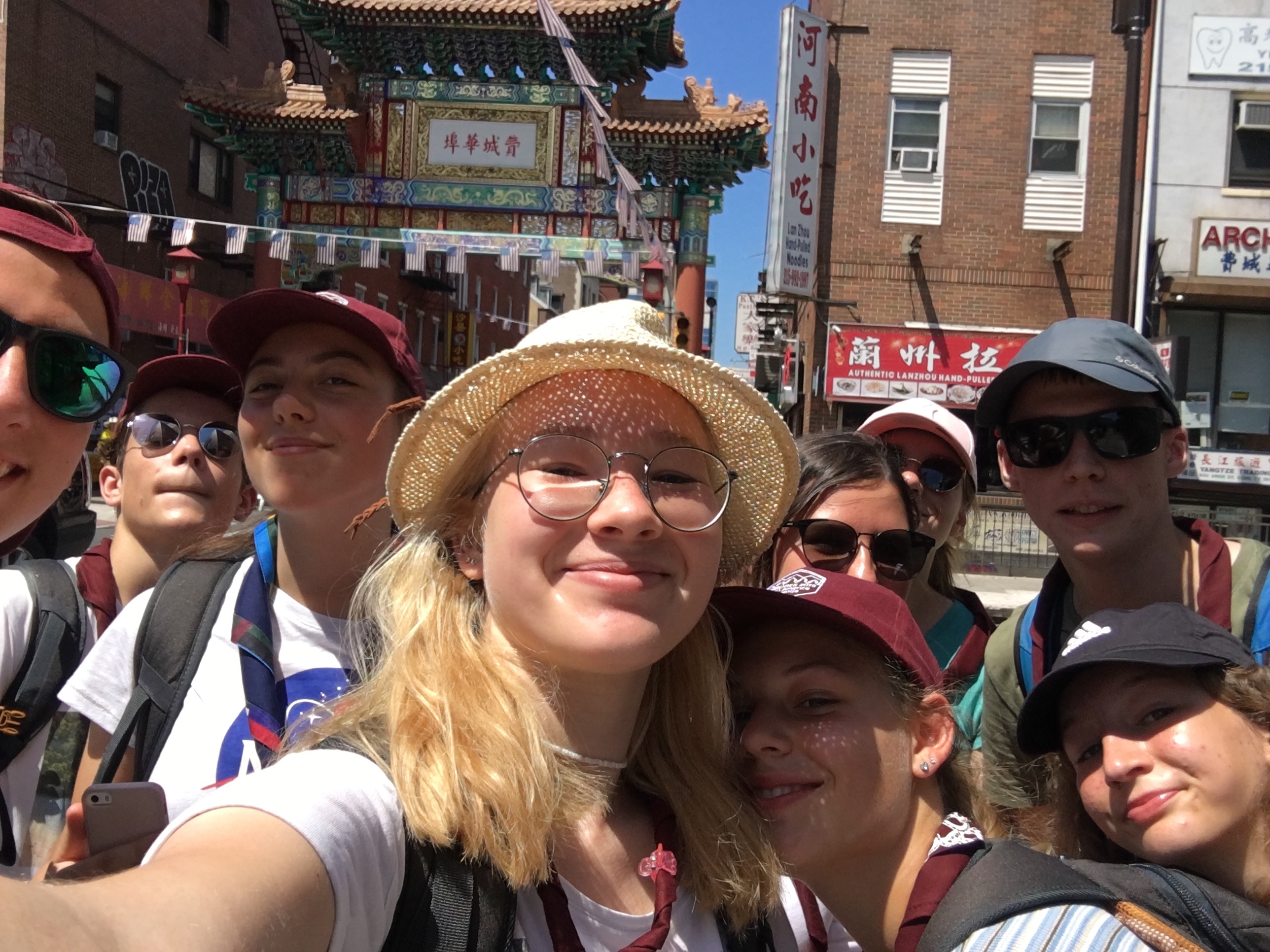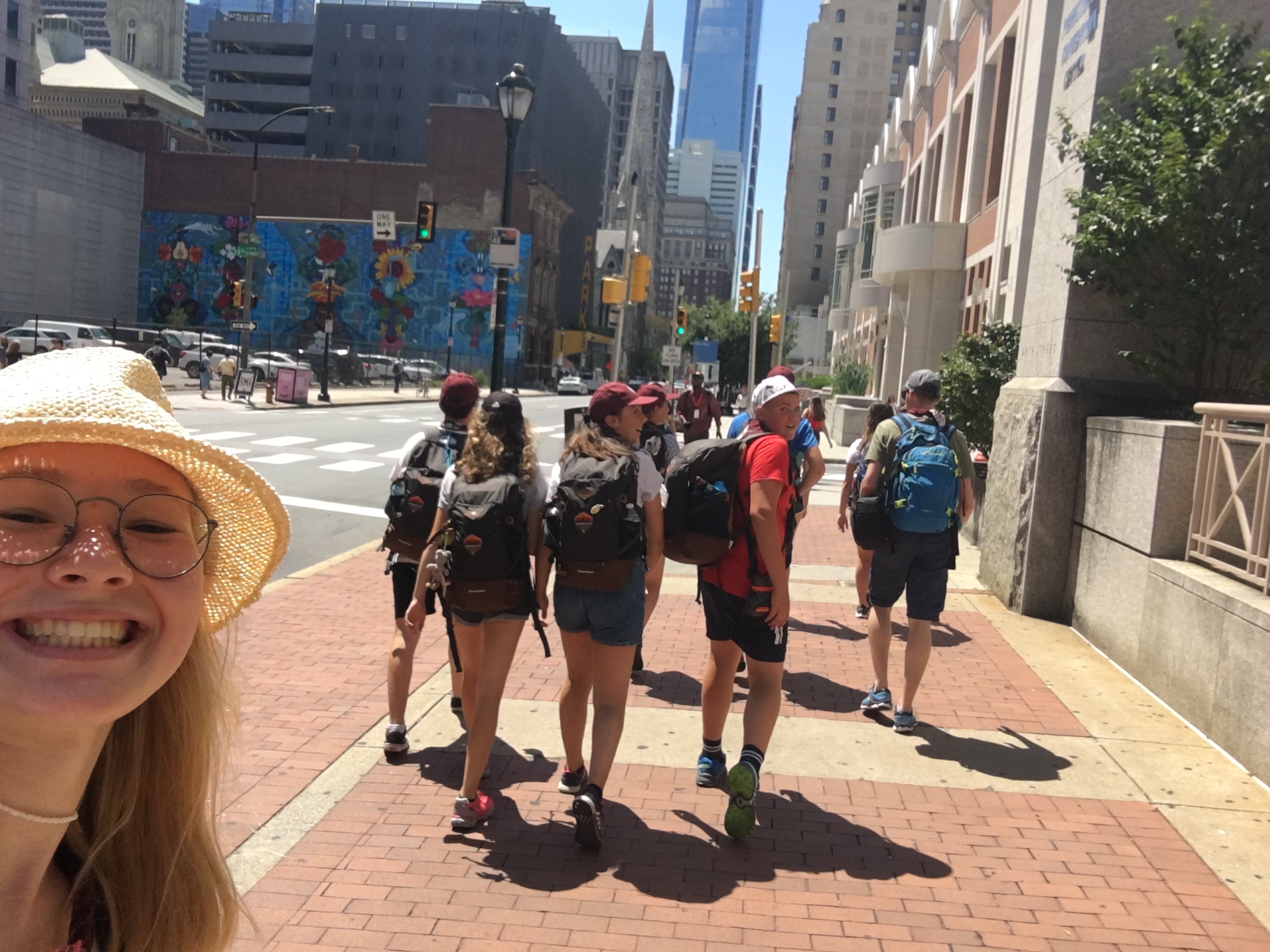 It was pretty hard to find any water fountains in the city so at some point we had to visit a shop. Since thirst was high and we were in a bit of a rush we almost bought 12 L of water for 40$. Luckily one of the cashiers saw that we were confused young scouts and saved us. He was like: 'Don't buy this man. It's too expensive.' It turns out that it's cheaper to buy a bigger packing. We ended up paying 7$ instead. Thanks again random cashier.Then we ran back to Eastern State Penitentiary where we had a guided tour. Penitentiary is a godfather of most prisons in USA. Prison is the place where Al Capone was imprisoned for the first time. It's build around a central control room that allows one prison guard to surveil the whole prison in matter of 30s without any surveillance equipment. One of the hallways: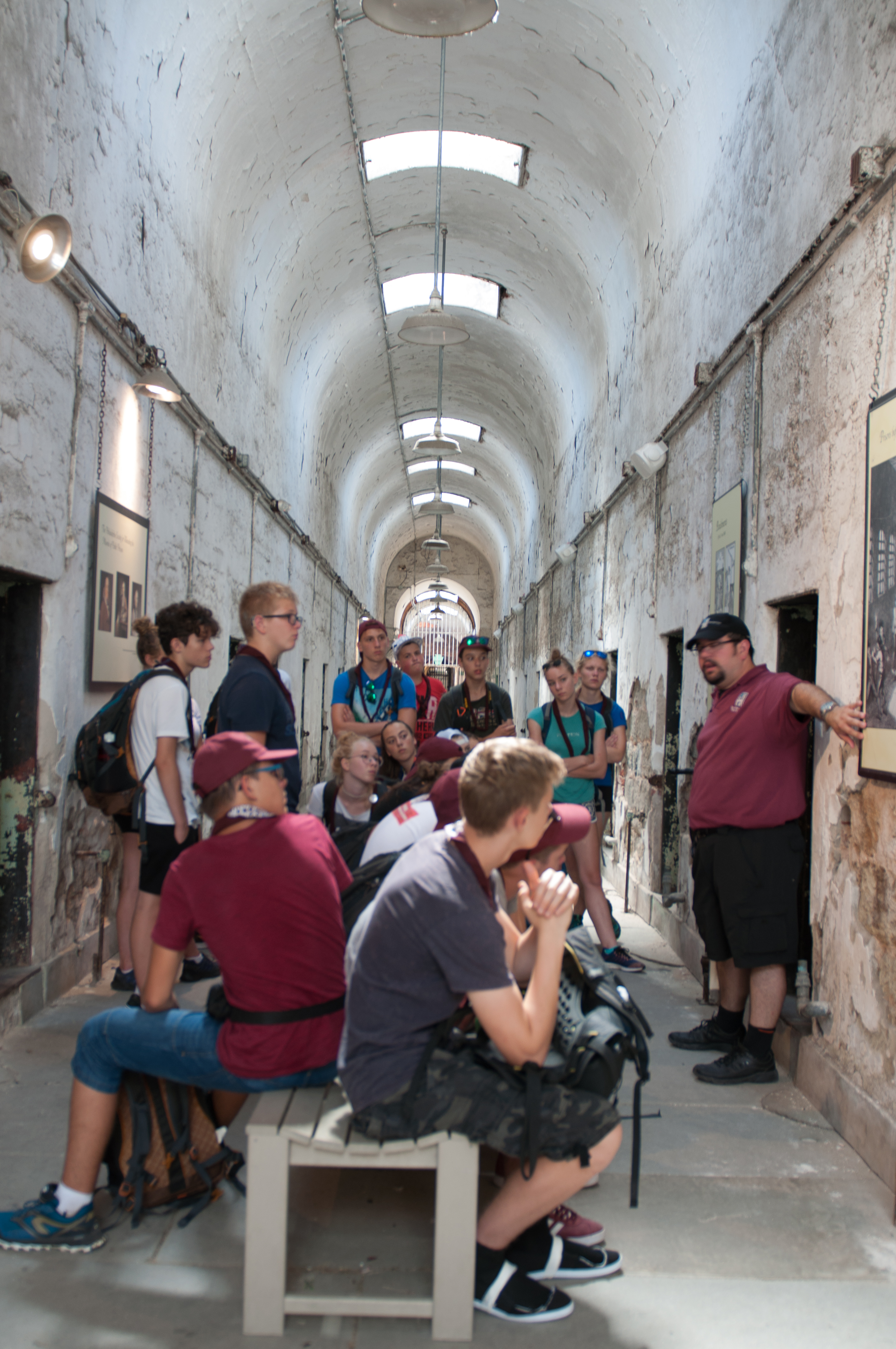 After the prison was closed the authorities had the idea to convert it into a shopping mall. Plan was luckily not executed and the former prison was turned into a museum.Then we headed to the DC. Our bus driver got lost a few times. So we arrived to Catholic university of America at 21:00. We had dinner and then headed straight to sleep. The university dorm was an enormous improvement from the one in NY. Almost everyone got his own room and a shower. Tomorrow we explore DC.
Get notified & read regularly 👇