Washington DC
DC day two. We headed out bit later since one of our troop members felt a bit worn out. First stop was a spy museum where everyone obtained an undercover identity. Somehow I became Charlie Hill from Pueblo city, Mexico. A photographer on his way to Jakarta, Indonesia. In the upcoming rooms you had to collect evidence and Intel needed for the undercover operation. Museum is pretty good. It covers everything from spy pigeons with cameras used in World War I: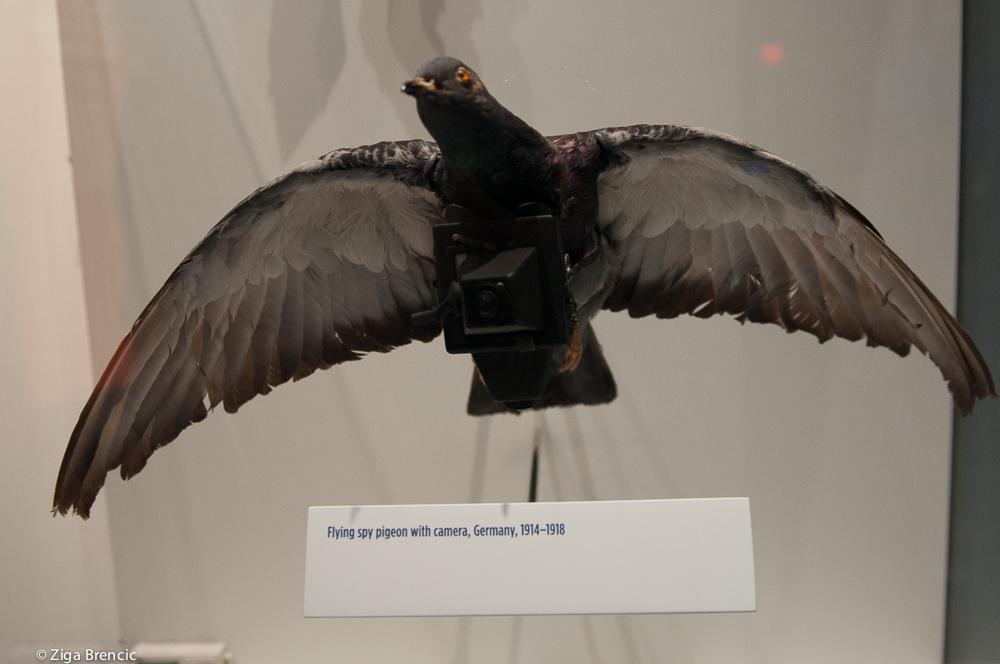 to modern tactics of espionage. Once we finished our undercover assignments we headed to the Capitol Hill.A day before we signed up for the Capitol tour. Once we arrived there we realised that we'll have to throw away the remainder of our food and toiletries if we wanted to get into the Congress. We decided to make a sacrifice and entered the core centre of the USA democracy.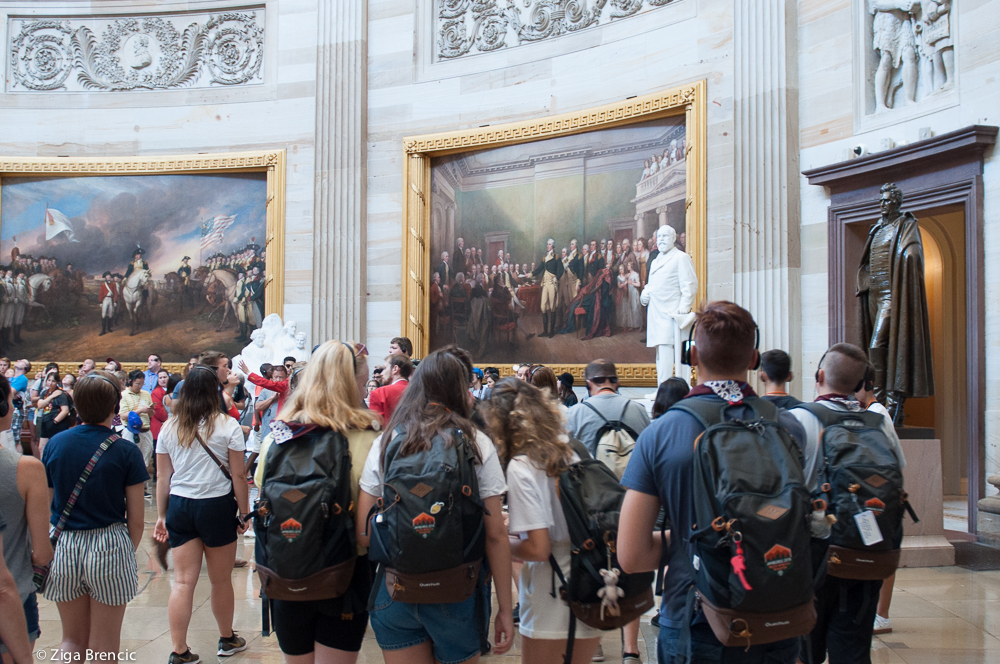 Tour was short though interesting. Apparently the Capitol was the first building built in DC. Oh and most of the DC avenues are designed around the Capitol building forming a sort of star if you look from the sky.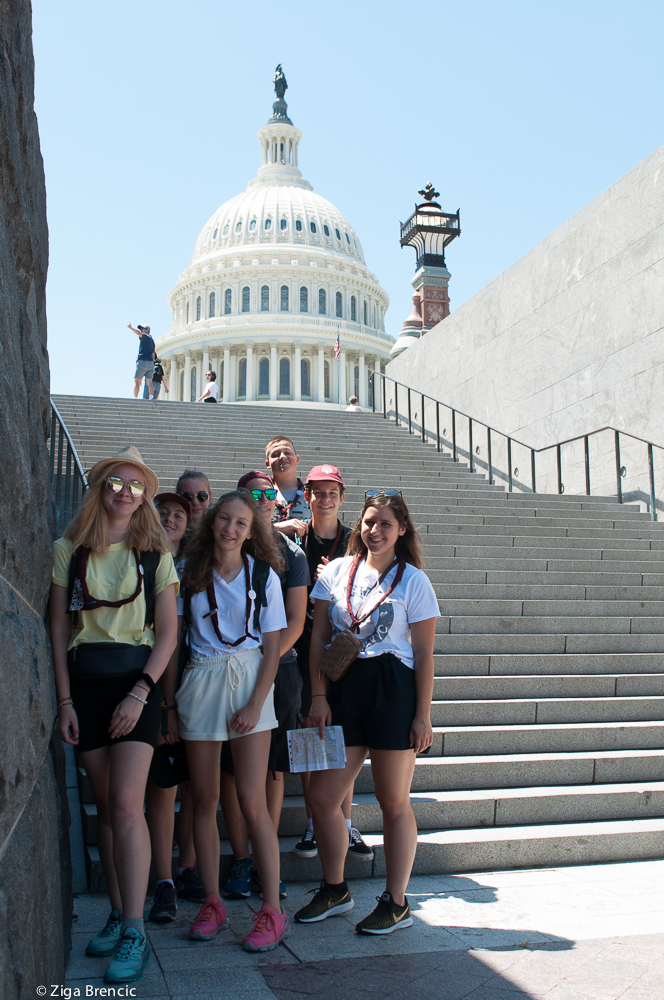 We took a peek into the botanical garden though it was quite boring. Next was Starbucks to get refreshing drinks. Domen pretended that his name was Simon but they managed to spell even that wrong. I guess anything more than Bob is too hard 🙁We passed the FBI building and headed to the White House visitor centre where one can learn everything about the White House. They have a few historic items there but museum isn't anything special.Next was the Air and space museum. We had a quick tour about rockets, space and aerodynamics of flight. OK and a bit of introduction of rocket science I couldn't resist 😂 The museum contains a replica of Hubble telescope. In 1990 NASA launched the Hubble telescope that cost 4.7 billion dollars and figured that one of the mirrors in the telescope had the wrong shape. To fix that NASA launched a repair mission in 1993 to fix the mirrors.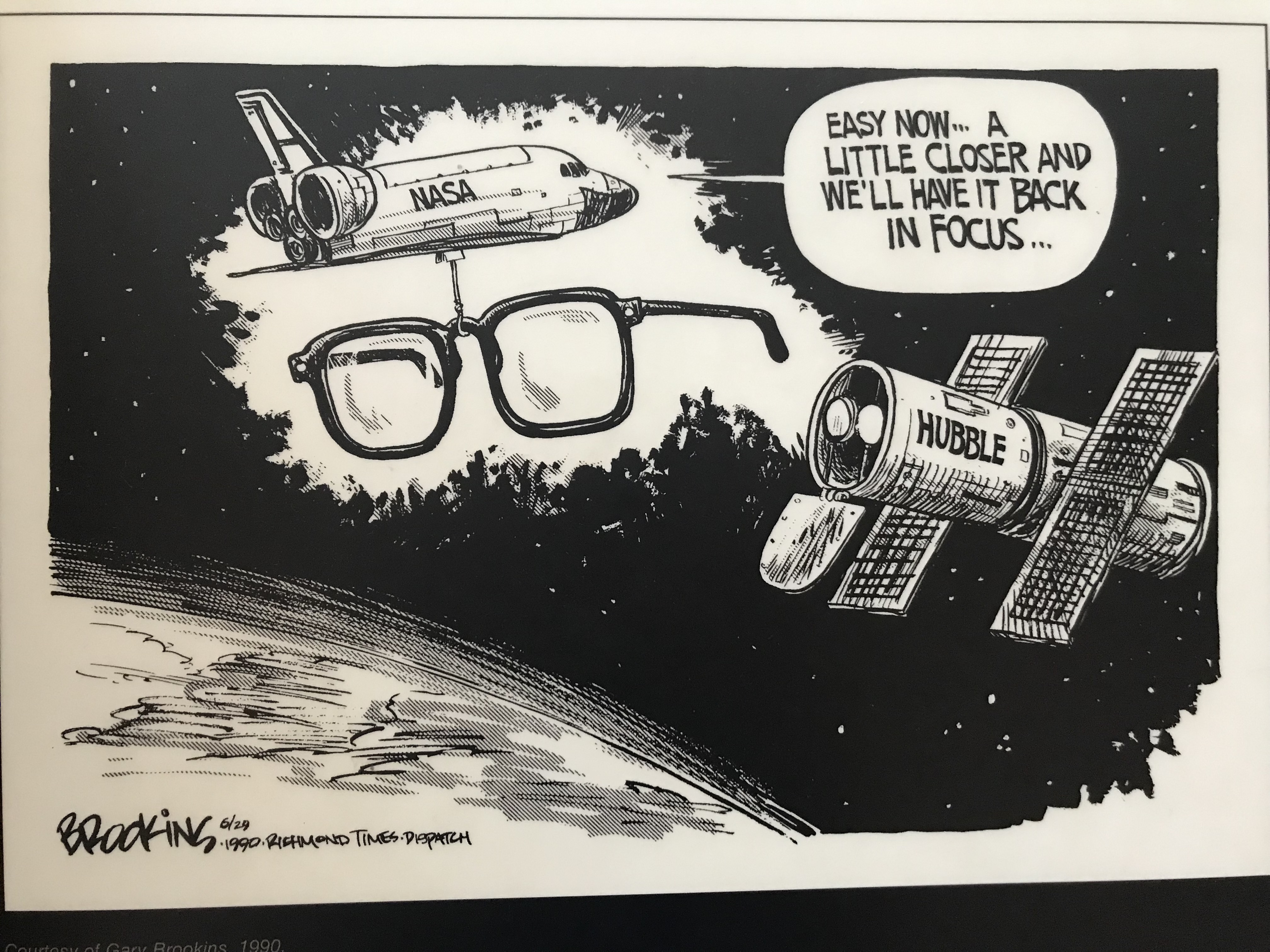 Since we were hungry as hell we headed to find a Five Guys joint. They closed the door right before our noses so we had to settle for a snack in the Mexican fast food. I guess we'll have to wait for the best US burgers till the next city.Five Guys chain was established by a father and 4 sons. Before kids went to college father asked his kids:
Look I can pay you the college or we can start a business together.
Kids chose the former. Mum ran the accounting. How cool is that 🙂Since we miscalculated the amount of cash we needed on metro card for each troop member for 4 rides we had to add to each card 60 cents and nothing more 🙂 OK so minimum credit card deposit is 1.65$. So unless we want to throw away 1$ per card we need another option. Luckily at some point Vanesa figured that if you insert a dollar bill you can set the deposit to up to 5 cents and ask the machine to give you back the money. 10$ saved 😉On our drive home we meet Jamboree staff members from Denmark. It was so cool. You are in the middle of the DC and the subway is full of scouts 🙂 We wrapped they day with dinner and sleep.
Get notified & read regularly 👇