Williamsburg
In the morning Uros and Jasna went to the ticket shop and percussed 165 bus tickets for the day. Then they decided to try their luck and visited the Williamsburg visitor centre. They asked if we can knock down the official price of 45$ per person to something lower:
Do you have any discounts for scouts?
Will 9$ per person be OK?
Hell yeah 😂
Day saved. We proved again that scouts are masters in improvisation 🙂 First group left for Williamsburg at 8:15 and the rest of us followed one hour after another. Since our group had a schedule departure for 11:15 we took the liberty of getting a bit more sleep. I was overenthusiastic and went for a run in the morning. Maybe not the best idea since it was 30 degrees at 9:00 already. I felt like I took a shower during the run at the end 🙁We were packing up when we were informed by the public transport bus company that they had sent another bus for us. Cool. So the last group left in a rush a bit earlier. We thanked the bus driver with a pack of cookies since he drove us directly to Williamsburg. No transfers needed. Hurray 🙂To properly start our tour we went in the wrong directions and ended up in the park of the William & Merry university. First law university in the US. Since it was almost 40 degrees and 35 in the shade we decided to take a long lunch break with a nap. At 13:30 we decided to give Williamsburg another shot and went to the proper street of the city. It was pretty cool: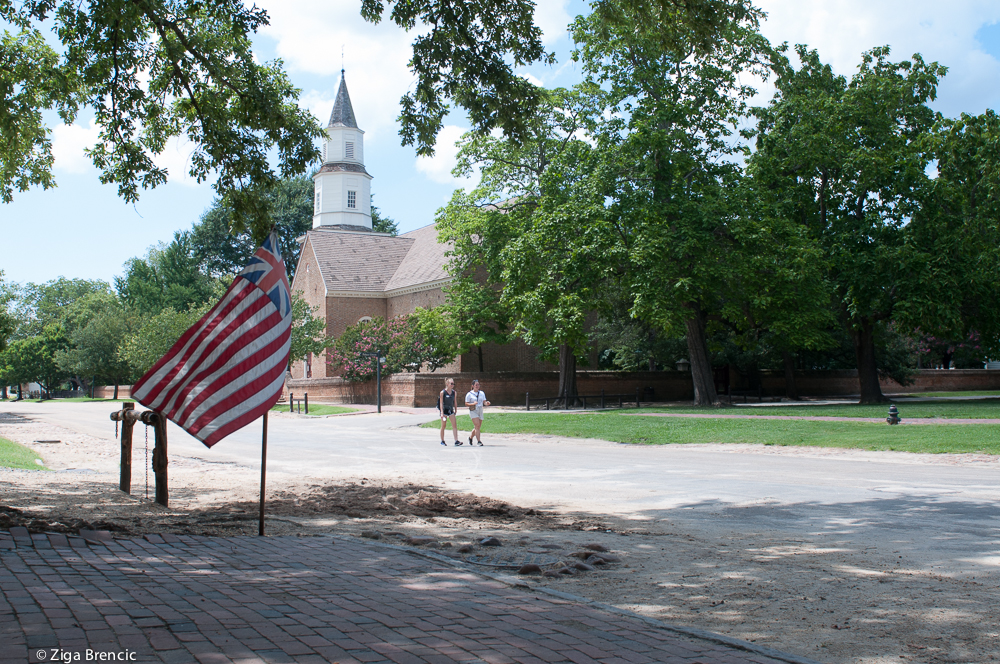 and full of shops where you could try out/buy cool things. Wood workshops, candy stores, book stores, coffee houses, post office, smith, jewellery, ... Everything you could dream off. I guess it makes sense to go in the right direction 😂Williamsburg was one of the first cities created by first European settlers that came into US. Today it's full of stores and shops that represent the history of the colonial times.We went to see a play:
From freedom to Slavery.
that described the path of a slave that escaped his master and was recaptured after 10 years of freedom. Story is quite sad and hits you pretty hard when you realise what was happening in US 200 year ago.I gave my unit some free time with selfie check-ins and parked my self in front of a University park with a nice bottle of cold ice tea. We meet again at 18:00 and wrapped up our visit with a photo shoot in front of the University.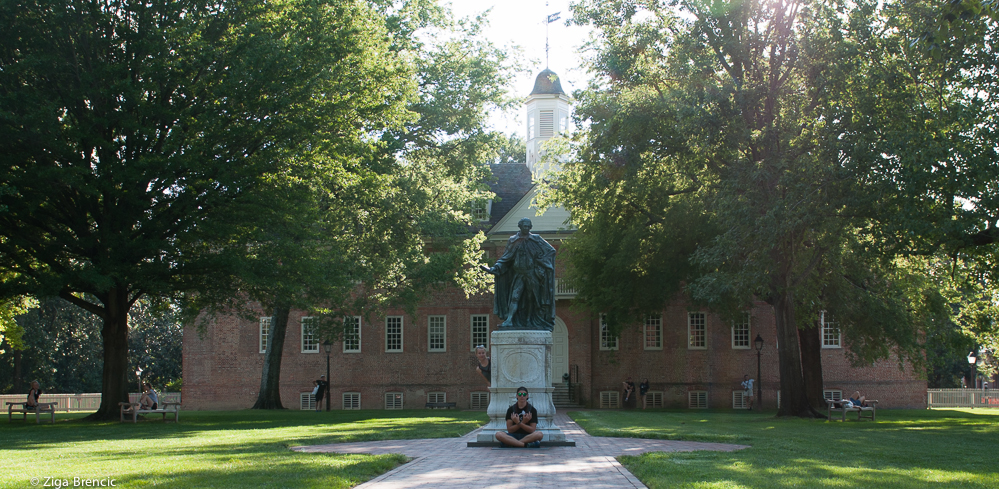 Somehow we manèged to pull the shortest straw again since our transport was cancelled due to broken down bus. So we improvised a bit again and saved the day with few more bus rides and a rescheduled dinner. All good 🙂We went from no plan in the evening to a day full of experiences that we rated as perfect 😂 Improvisation skill 100 unlocked 😛
Get notified & read regularly 👇