Jamboree Day 1
We obtained an inside info from our IST that if we want to get to the big zip line we need to be there at 7:00. So 8 participants woke up and rushed to the zip line. They were fifth in the line. Two hours later the wait time was 6 hours. The rest of us went to a shop and prepared breakfast and lunch snacks. During the day I wrote a few blog posts, took some time to check the presentation tents of other countries. After an early dinner we headed for the opening ceremony. We meet another Slovenian troop on they way and headed to the arena together. Bridge we had to cross was shaking as hell. When I was doing the group shots I felt like I was on a ship in the middle of the thunderstorm. When you stepped forward the ground shifted beneath you. Not the most pleasant feeling: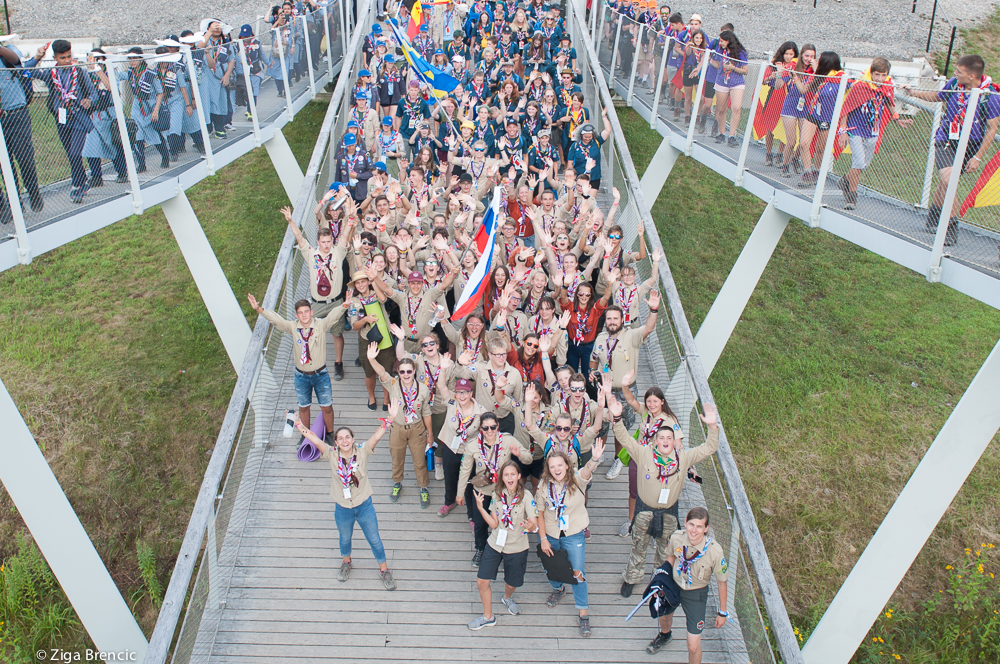 When we arrived to arena it was already pretty full but we managed to squeeze most of the contingent together. Had to kind of push the Lebanon guys a bit away. We used the hedgehog method.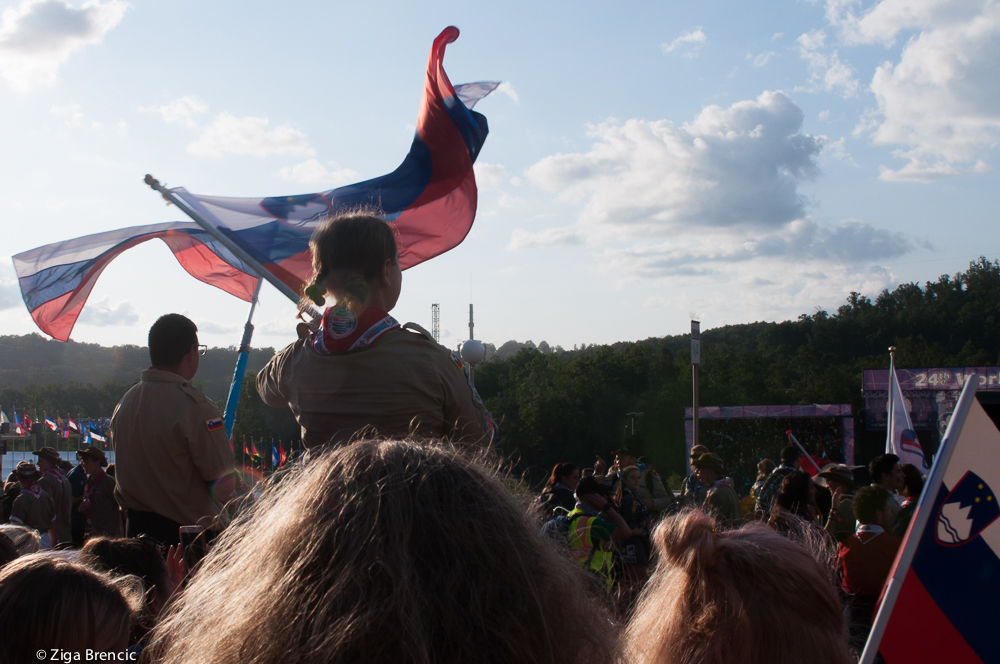 They listed all the countries participating at the Jamboree. When Slovenia was mentioned: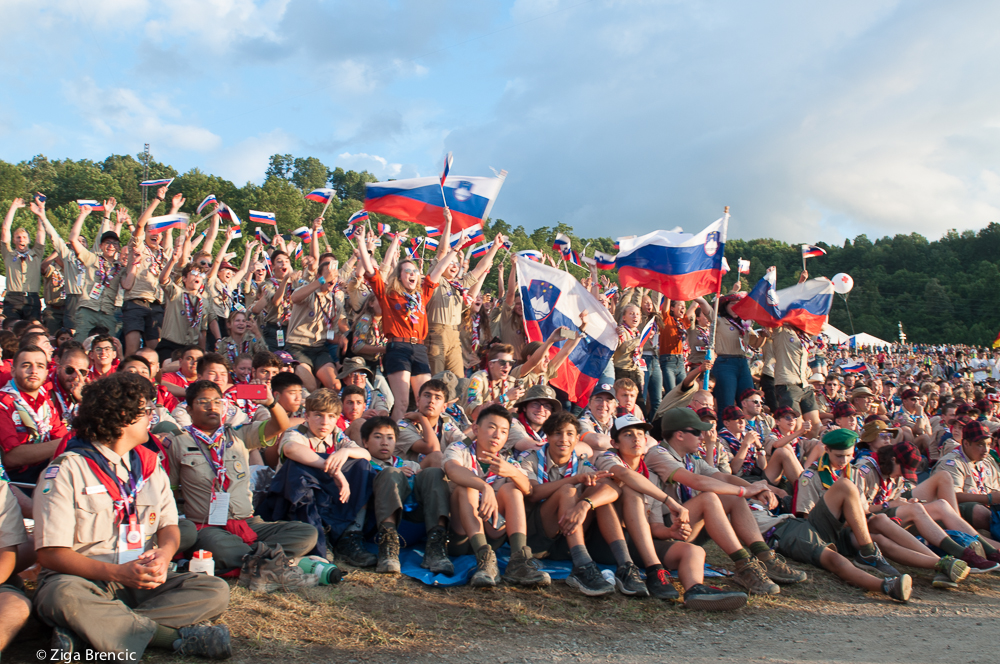 During the show Bear Grills abseiled from the top of the stage. I guess he does that at every Jamboree. He did this in Sweden too. Oh and at some point some scouts started throwing scarf's at Grills on the stage🙂 Otherwise the opening ceremony was pretty boring. With no fancy American bends.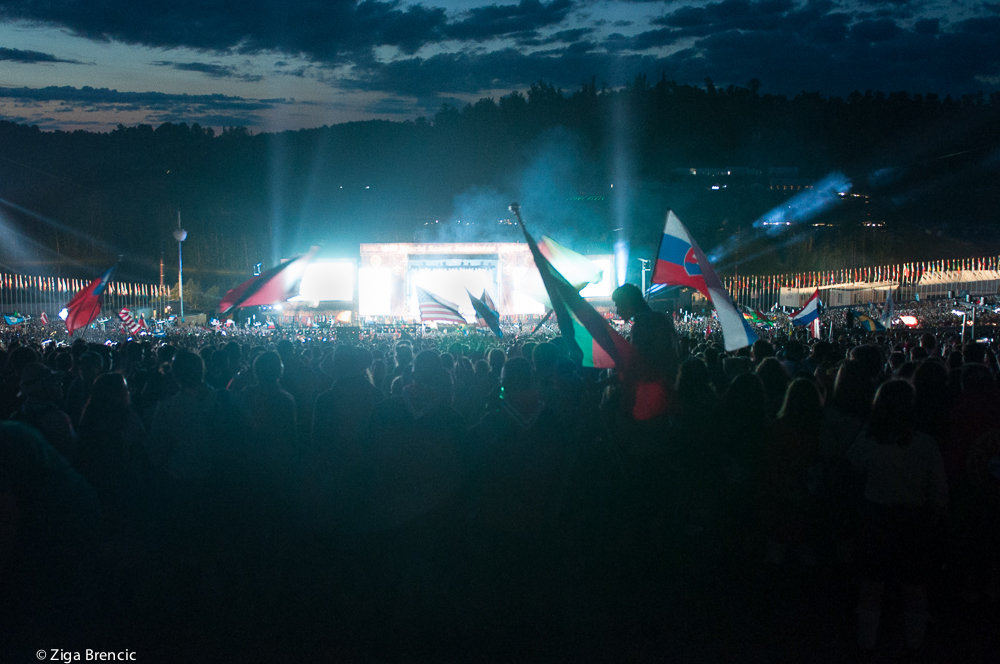 I kind of joked that they have 15 minutes to turn the show around and then they pulled of a light show with an army of flying drones. I know that to program and control one drone is a pain in the ass. But to control a 3D structure of few hundred drones is well just crazy.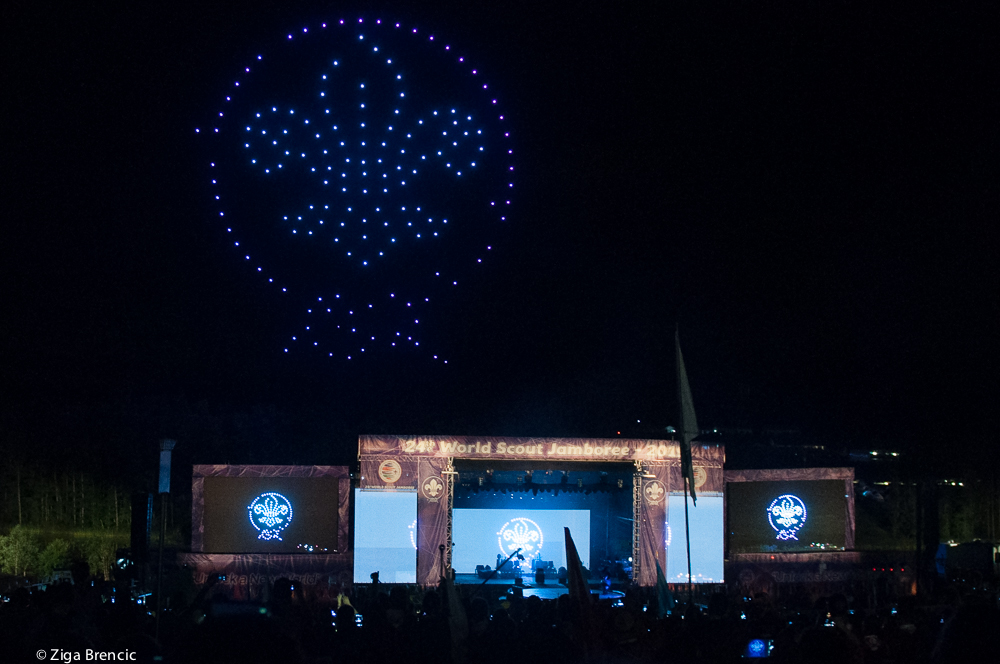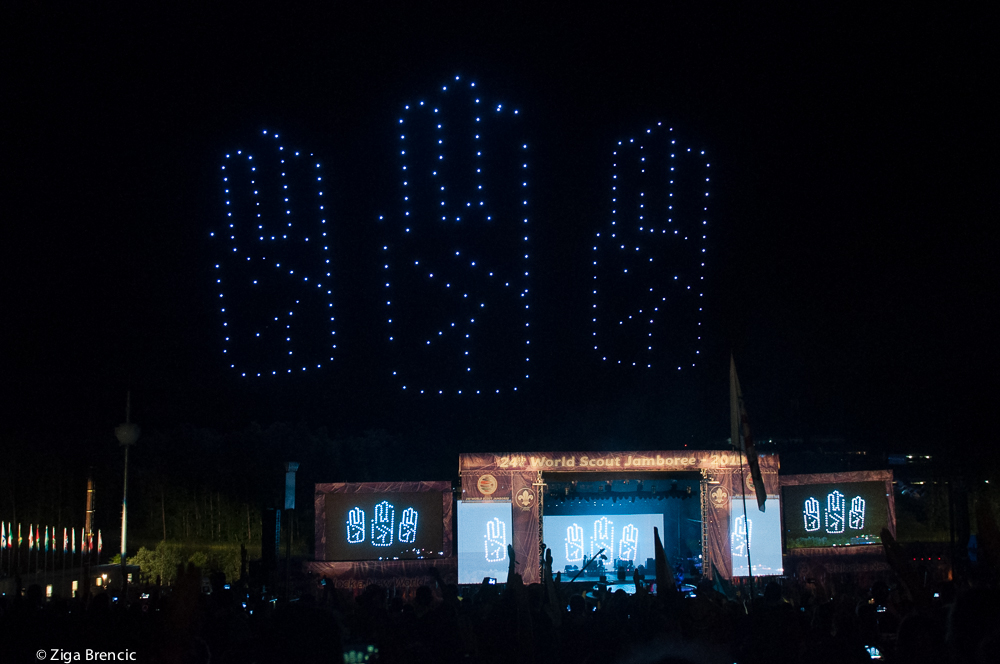 It was kind of nice to start the day slowly and then wrap it up with a celebration.
Get notified & read regularly 👇