Jamboree Day 4
We woke up at 7:30 and eat breakfast. I dared to skip the ice cold shower. The preparation of food for the culture day followed. At around 10 o'clock I went around the camp with Laura and Neza to see what other countries prepared for the cultural day. Paraguay unit was showing traditional dances, Italians made a pizza using tortillas. We briefly stopped at the Croatian place to ketch up. Japanese again made a whole show. We learned how to make a proper green tea. How to fish up small balls using a sheet of thin paper. I received a small pickachu for my efforts at the pool: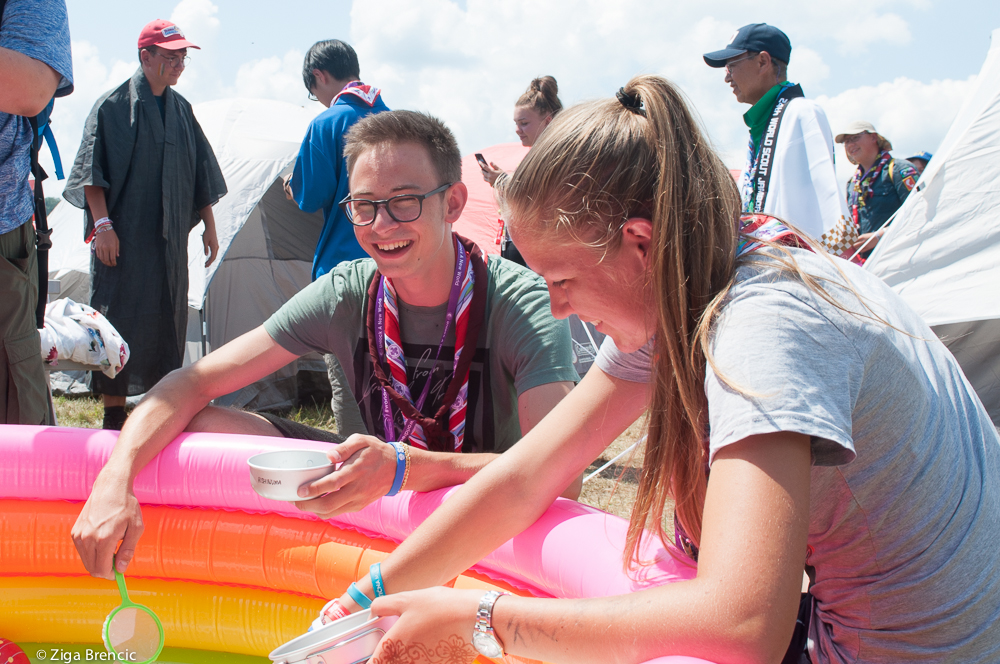 Photo shoot with a samurai: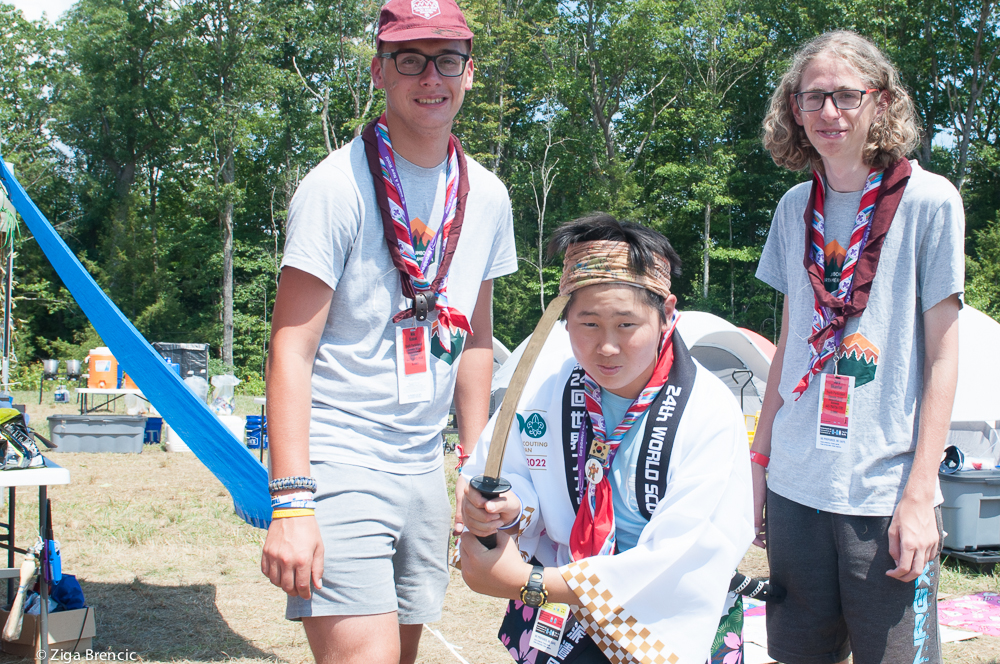 I stopped for some Swiss pasta made out of onions, cheese and apple sauce. Then we headed to the Alpha camp site stage for the presentation of Slovenia. Participants had to improvise to execute the whole presentation but they did an amazing job. Nika, Domen, Bor and Katalena managed to coordinate all of the 140 Slovenian participants in half an hour and pulled off an amazing show. Thumbs up guys.Then we ran from the hot sun back to our sub camp to chat with Slovenian Jamboree Staff members IST. It's so cool to hear stories of what's happening to others over a cup of Slovenian coffee. After a lot of laughing the IST picked the food we bought for them and left. Dinner followed, American pancakes this time.Next was a Slovenian contingent photo shoot in front of the Summit Sign:
And my patrol. With first photo of me from the Jamboree. OK first good one 😛 that isn't a selfie: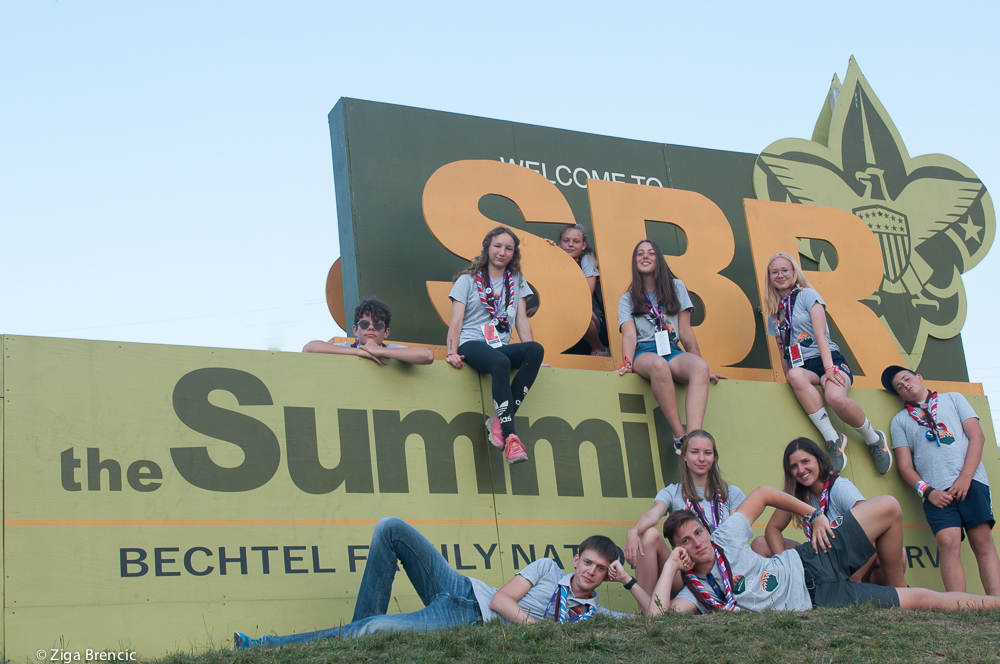 Followed by a cultural day ceremony. Organisers brought some singers from Broadway that sang songs from Disney movies. Pretty cool though the start of the ceremony was boring as hell. One hour of talking. Really? Today I tested my photo pass that allows me to go inaccessible places. Once I came below the stage another photographer started to shadow my shots 🙂 As I made a photo and moved forward he repeated the shot. Like 4 or 5 times. Copy cats ...
We finished the ceremony by singing the Country Roads in 180 languages then headed to our sub camps. The whole moving process of 50.000 people was better coordinated this time then at the opening ceremony. Bridge was still shaking though 😂 Day was wrapped up by a short meeting of our troop where we planed out the next day. Our participants are getting pretty independent. They prepare breakfast, check in during the day, go shopping, prepare diner. Pretty cool to be a leader of such group 🙂
Get notified & read regularly 👇