Jamboree Day 6
Since it was Sunday every religion organised a prayer so sports activities started a bit later. We were all pretty tiered so we slept a bit longer. 8 - 9h instead of usual 6 or 7 hours a night. Breakfast was improvised since the shop ran out of milk. They said:
We are getting milk tomorrow evening.
Great. Of course they were selling scrambled eggs packed in milk bottles. You know just to remind us that we were in USA.After breakfast some went to the morning service while others played cards. I used the time to read some emails and do the laundry. After 17 days on the rode I'm starting to feel that I'm burned out. Lack of sleep, constant activities, crappy US food don't really help. We've got 9 more days to go but we'll manage. At 12:00 I headed out of the camp to see the sustainable tree house. Cool to see but I haven't seen a tree house with so much metal before. As I was walking to the presentation tents those guys flew above me: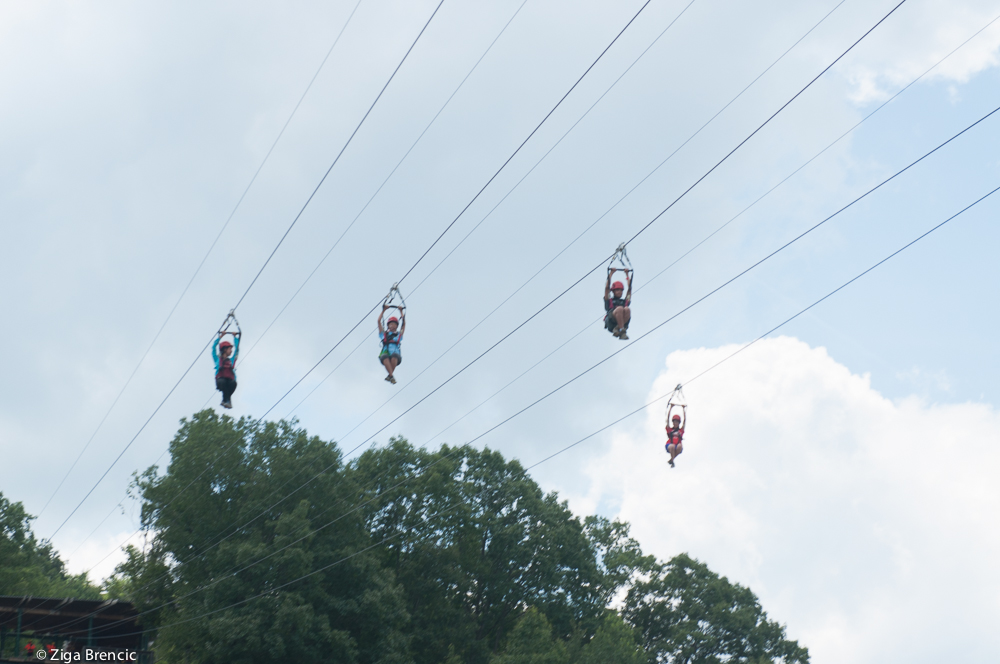 No worries it's the small zip line. I stopped in the Slovenian tent, ate lunch and cooled down a bit. Next was Buddhist prayer. The place was pretty crowded but the one hour ceremony was over in a heartbeat. I felt pretty relaxed afterwards.Then we walked to Scuba diving facility. Fun fact the facility allows few hundred participants to try out diving per day. Those guys automatised the whole system to the level of insanity. Place looks more like a factory then a pool. We parked in a shade to chill out, trash talk and eat. Then we stopped by at some sort of medical tent where we learned how to make stitches and how doctors fix broken bones by using implants: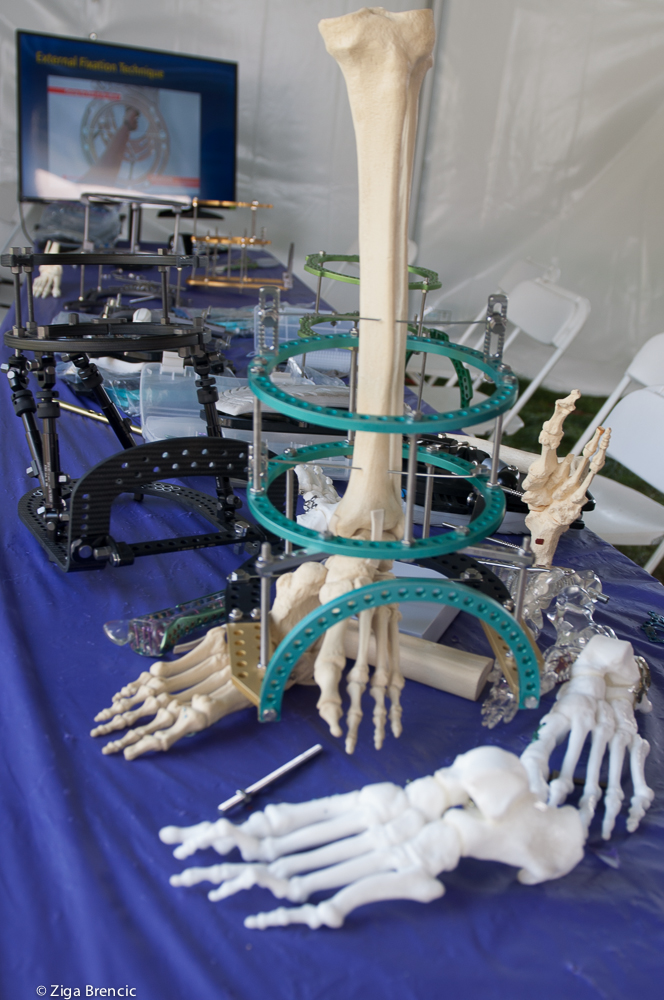 Pretty scary what they have and can do if you break your bones. After the medical tour I headed back to the camp site while Laura picked up the ingredients that Emil bought for us at a nearby grocery store. Yeah good luck finding olive oil and spices at the Jamboree shops. For dinner we made Pizzas with goat cheese, olives, oregano, olive oil, cheese, ...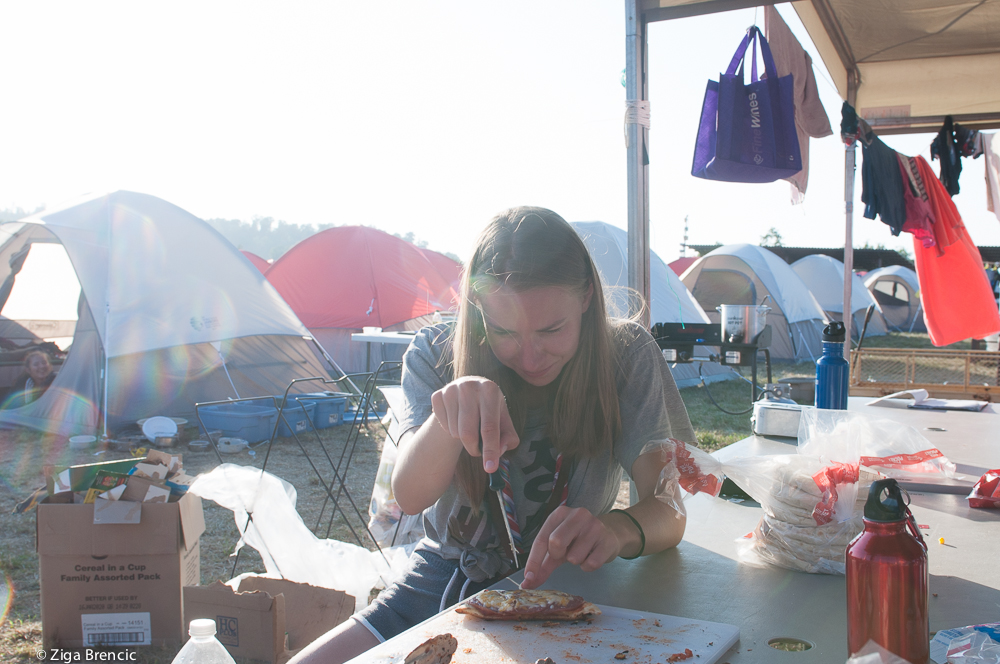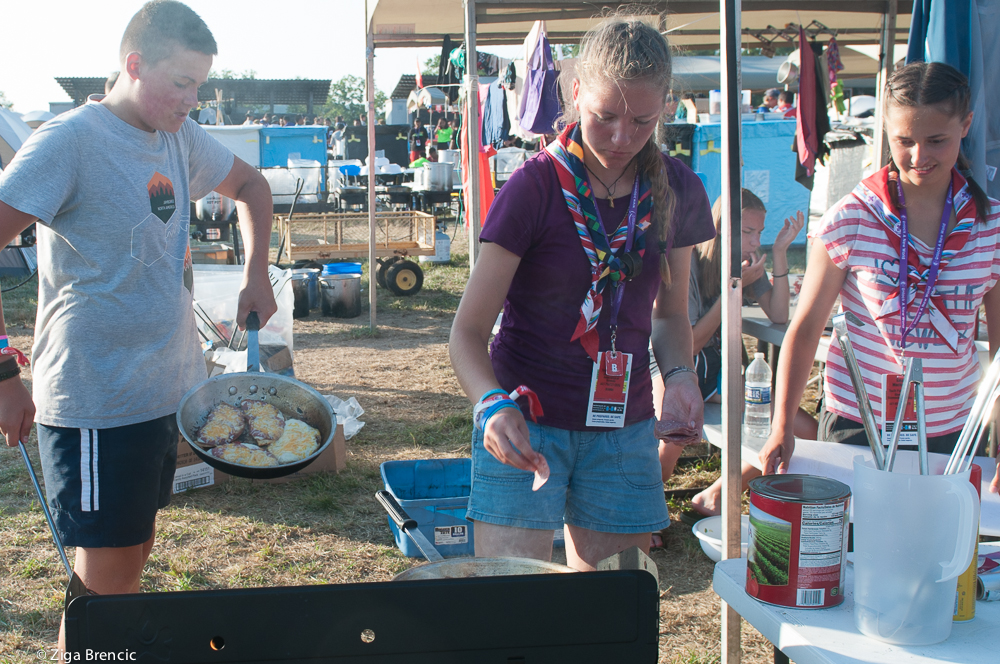 Oh and we used tortillas instead of dough. In the evening a few Americans dropped by our camp. One asked me:
Do you speak english so you can translate what we say to the others?
Yes as...le our participants speak pretty good English be polite for ... sake and talk to them. Surprise they kicked them out of the camp 😉 and nothing was traded.I was hoping to have some free time but Petra one of participants asked me if I can help her fix her phone. Phone wasn't turning on and power button was broken. Huh sure. I can try though I have zero experience with Android and
elefon
phones. After some random googling we managed to start the phone and display some random Chinese letters to the screen. Domen (another participant) curiously dropped by and asked us what we were doing. Apparently he has been fixing android phones since he was eleven. He had a repair business. I didn't even have my own computer at that age. It kind of scares the shit out of me what younger generations are able to do with phones and computers these days.Domen had few ideas but since we didn't understand the Chinese hieroglyphs we decided to find someone who could translate them. Petra somehow found people from Taiwan (thank god we were at the Jamboree) to tell here what was what on the home screen. Last line means restart. OK great. Now how do we click that? Mission for the next day.Before our evening meeting I packed up for the next day and went to shave my self. Another leader with a big beard from UK looked at me a bit confused. So I said that I'm to lazy to shave in the morning. He replied:
I've been to lazy to shave for the last 10 years
🙂 First thing my participants told me when I came from the rest room was:
You look 15 now.
Thanks guys.Oh and today we figured that the Jamboree logo and the AT&T logo are quite similar. No wonder that AT&T is the biggest sponsor of the Jamboree since every participant is carrying the logo on their scarf and uniform. Now to bed so we can wake up early in the morning.
Get notified & read regularly 👇